Their Valor Goes Unreported
The only medals the mainstream media outlets are interested in are Purple Hearts. The idea that American soldiers are being recognized for heroism doesn't jibe with the accepted mainstream memes of low morale, complaints, and bitter wounded soldiers. That's why you won't find any major outlet Google citations for these soldiers.
Spc. Micheaux Sanders -
Silver Star
"I threw whatever I had at them. When we ran out of bullets, I threw rocks."
Command Sgt. Maj. Ron Riling -
Silver Star
"I was just another soldier on the battlefield."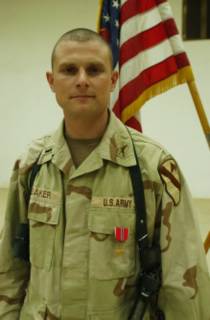 1st Lt. John Baker -
Bronze Star
"It turned out it was heavy resistance and we had to adapt."
News and politics